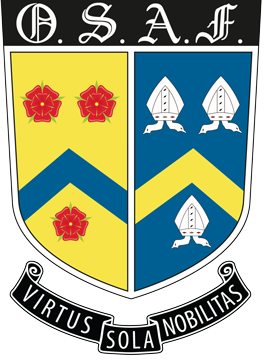 There are no articles in this category. If subcategories display on this page, they may contain articles.
New OSAF Chairman

New Chairman of OSAF Frank McKenna is the new chair of OSAF, taking over from John Clenshaw who has provided estimable service fo [ ... ]
Learn more...
Old Salesians Golf Society- 26th May 2017



The Summer 2017 Golf Day will take place on May 26th at Milford Golf Club. Once again organised by the estimable Clayton Almeid [ ... ]
Learn more...